Freya's Daisy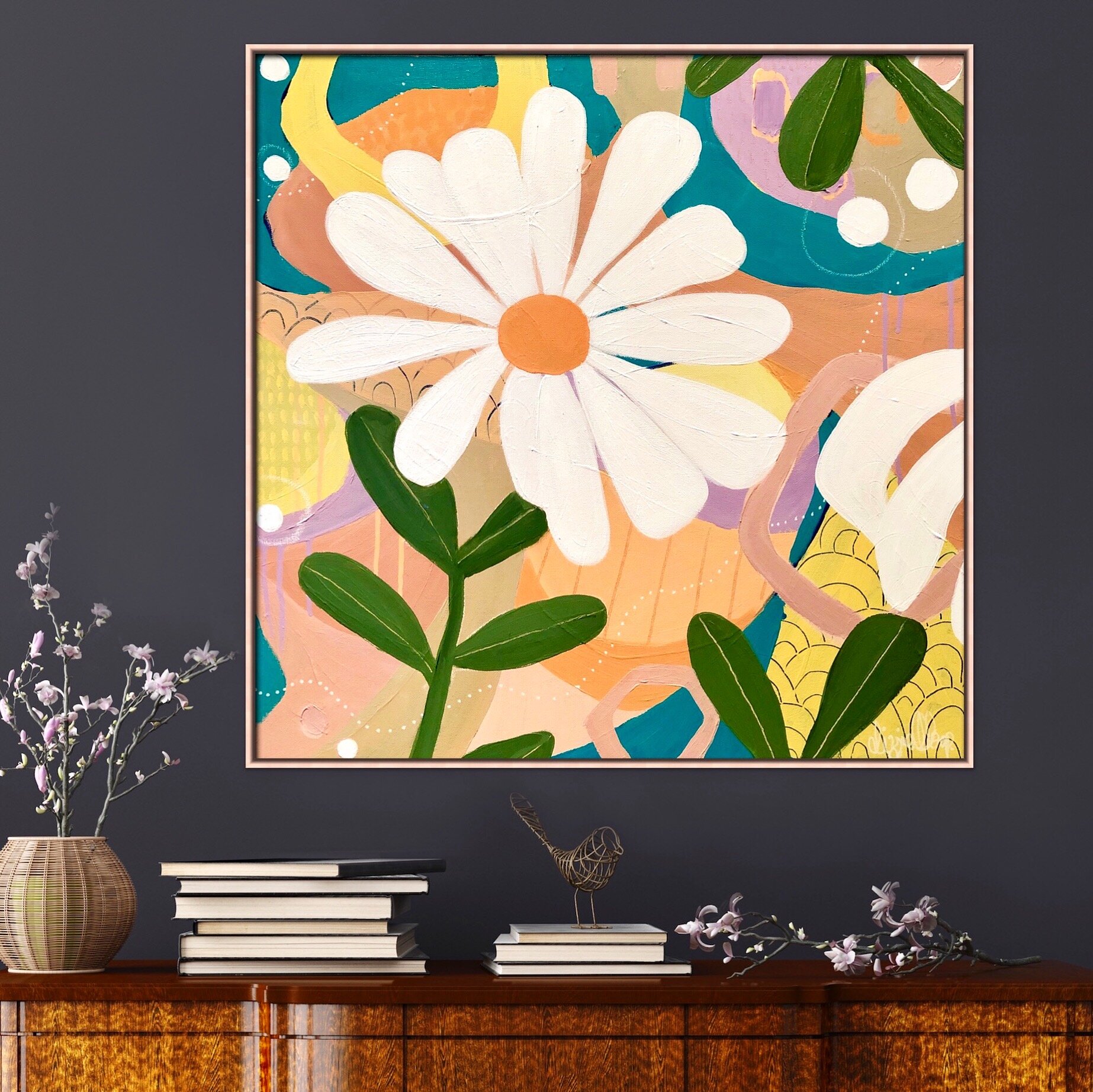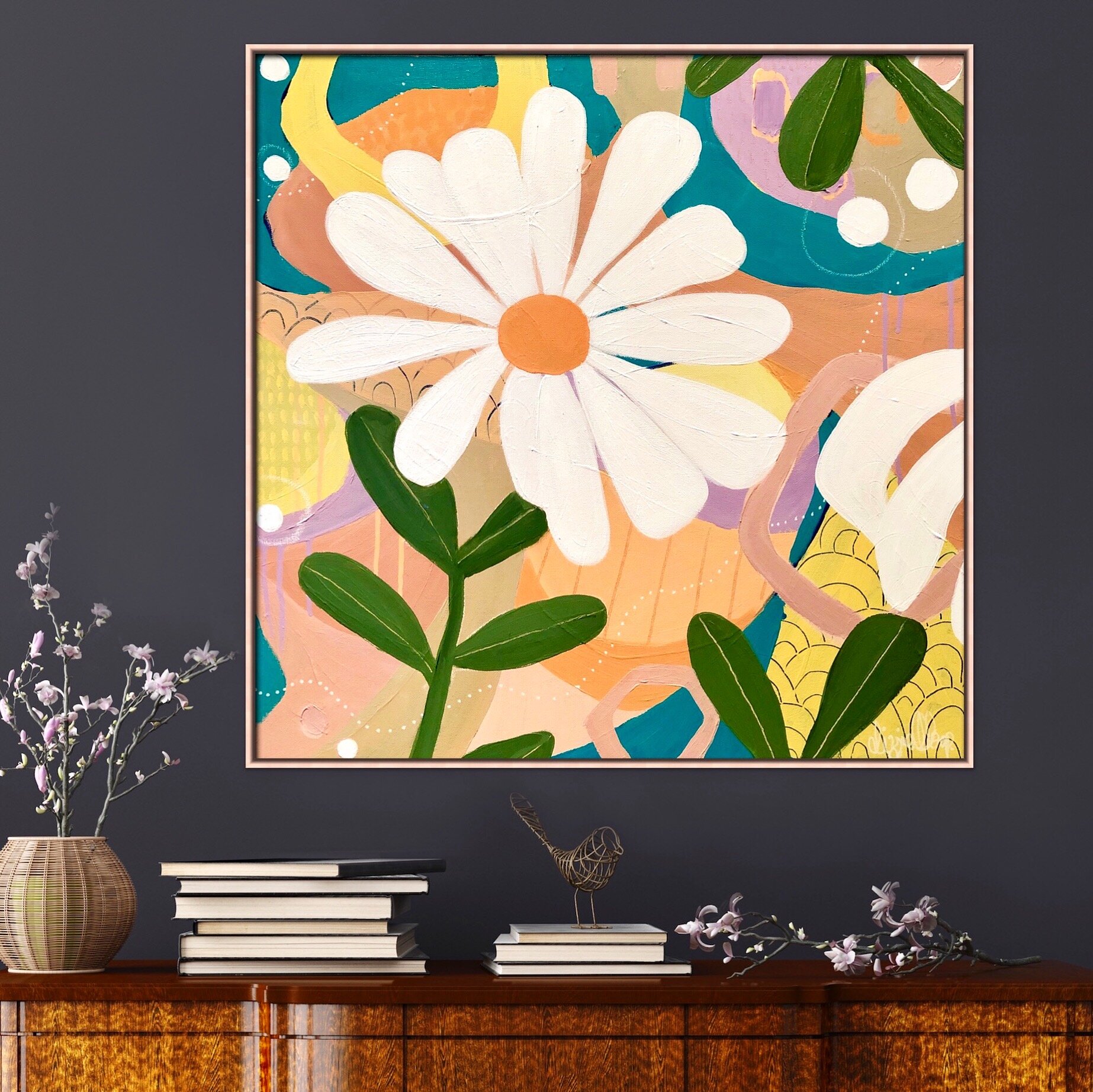 Freya's Daisy
Original Acrylic, Ink and Oil Pastel artwork on stretched cotton canvas (unframed) 60.9 x 60.9cm.
Daisies symbolise innocence and purity. Freya is the mythological Norse goddess of love, beauty and fertility, the daisy is Freya's sacred flower and symbolises childbirth, and new beginnings.
For delivery overseas the artwork is carefully removed off its stretcher frame and rolled into a sturdy tube for postage.